Tourism Malaysia targets foreign tourists' participation to promote durian season 2023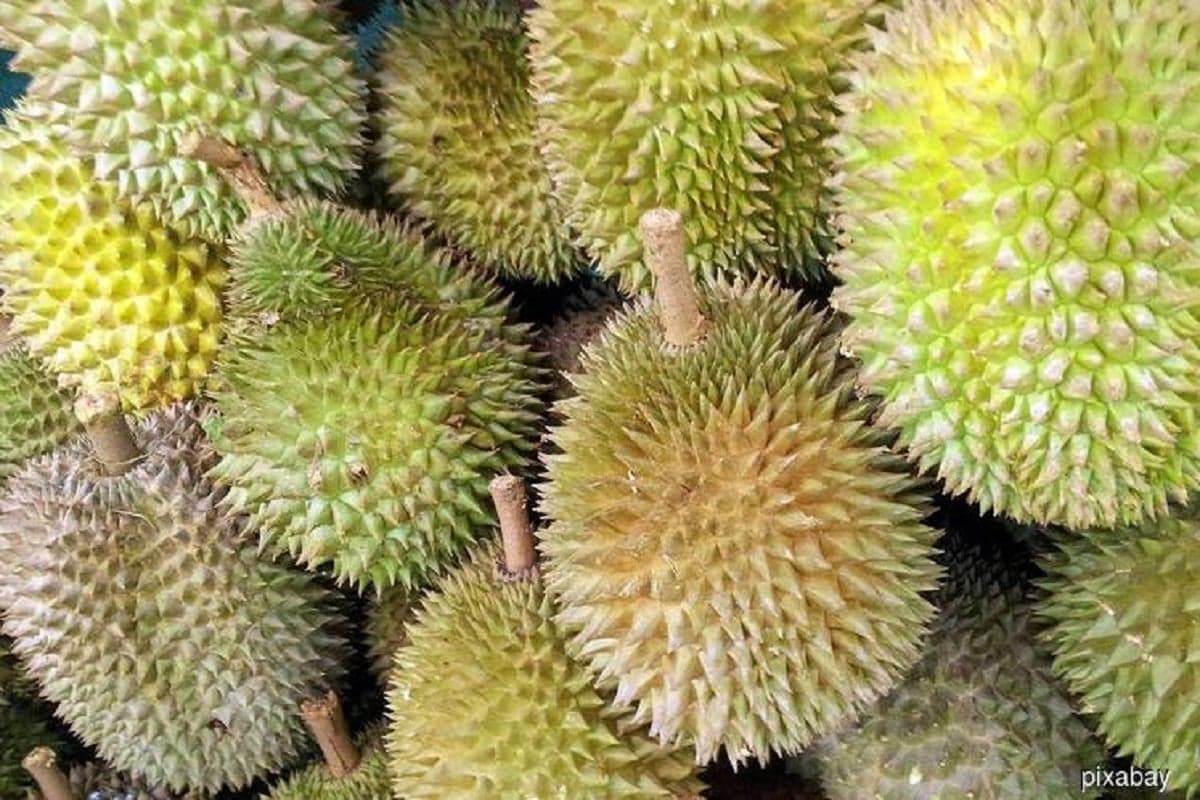 ourism Malaysia is targeting the involvement of foreign tourists in the "Durian Tourism 2023" packages to promote the durian season nationwide this year.
Tourism Malaysia's package development director Shahrin Mokhtar said this was a continuation of last year's successful campaign involving domestic tourists.
He said the Durian Tourism 2023 packages will be extended to several states, namely Johor, Pahang, Selangor, Perak, Kedah and Perlis. Last year, it only covered Penang.
"Tourism Malaysia has taken the initiative to market the Durian Tourism 2023 packages abroad, such as in China, Brunei and Singapore so that tourists from these countries will visit Malaysia.
"At the same time, we can also show how premium our durians are, compared with durians (produced) in other countries, and that ours have their own uniqueness," he told reporters, after the launch of the packages at Happy Fruit Tangkak here on 30th May.
Also present were Tangkak district council president Ungku Mohd Zaffrin Ungku Mohd Zaman and Happy Fruit Tangkak owner Tey Chee Yan.
Shahrin, meanwhile, also encouraged industry players involved in the packages to diversify their activities, such as picking durian; enjoying other local fruits and different types of drinks such as ginger-based, tempoyak-making process, experiencing life in the village and offering side sports activities.
"This year's durian tourism packages campaign, starting on 30th May until 31st August, is in collaboration with the Malaysian Agricultural Research and Development Institute (Mardi) and 13 local tourism operators.
"A total of 18 attractive packages are available, starting from RM50 per person for the durian buffet, to a three-day and two-night package with prices starting from RM1,740 per person," he said.   
Accordingly, he hoped that by offering these packages, second-tier destinations would be able to be introduced, which would impact local economic activities.
In addition, he said that it will also be able to raise awareness on the protection and conservation of the environment, in line with Strategy 5 of the National Tourism Policy 2020-2030, which aims to strengthen the commitment to sustainable tourism. 
For more information on the packages, those interested can scan the QR code provided or visit Tourism Malaysia's website at www.malaysia.travel.