SPM's 'Covid-19 batch' relieved to sit for exams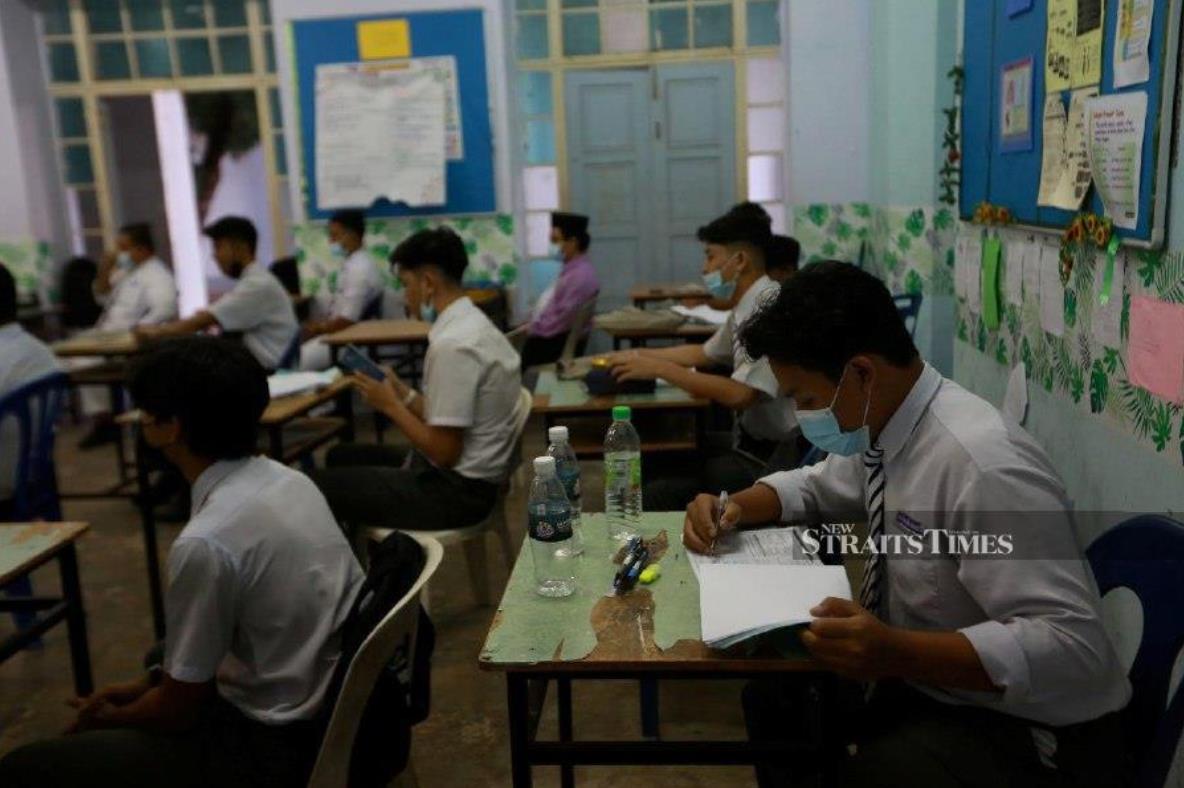 By Zahratulhayat Mat Arif - February 22, 2021 @ 9:44am
IPOH: After being postponed twice due to the Covid-19 pandemic, Form Five students from the class of 2020 finally sat for their Sijil Pelajaran Malaysia (SPM) examination today.
Sekolah Menengah Kebangsaan (SMK) Anderson student Danial Ierfan Hazmi, 18, said he could not wait to sit for the examination as he has been waiting it for so long.
"Everyone knows us as the 'Covid-19 Batch'. I have done my best by doing revisions for the examination.
"Today is the day. I am confident that I can excel in my SPM. We were actually given a lot of time to study and we just can't wait to answer all the papers," he said when met outside the school, here, today.
Echoing his sentiment was his friend, S. Kumaran, 18, who could not wait any longer for the SPM examination to end.
"I am ready and I just can't wait to complete my SPM examination. I don't want to think about it after this.
"Of course, I am a bit nervous but I have made preparations to sit for the exam today and confident that I can ace it," he said.
A total of 33,075 students are sitting for the SPM examination today until March 25 at 327 centres in Perak, and 2,932 invigilators would be on duty to ensure strict compliance with the standard operating procedure (SOP).
Meanwhile, a parent, Dr. M. Arunakiri, a psychiatrist at Hospital Bahagia Ulu Kinta said that his son appeared to be under stress when the examination had to be postponed twice due to Covid-19.
"I had to motivate him and repeatedly told him that he should not give up. I know when they are ready (to sit for the exam), and then there was an announcement that the exam had to be postponed.
"As a parent, we should understand their feelings because the examination has been postponed twice.
"But my son looked ready this morning and we sent him to the school today to show support and to tell him that everything will be fine," he said when met outside the school.
SPM was originally slated for Oct 5 to Nov 19. It was moved to Nov 16 to Dec 7 when the first Movement Control Order (MCO) was enforced in March last year.