Six Vietnamese nabbed for encroaching, plundering sea cucumbers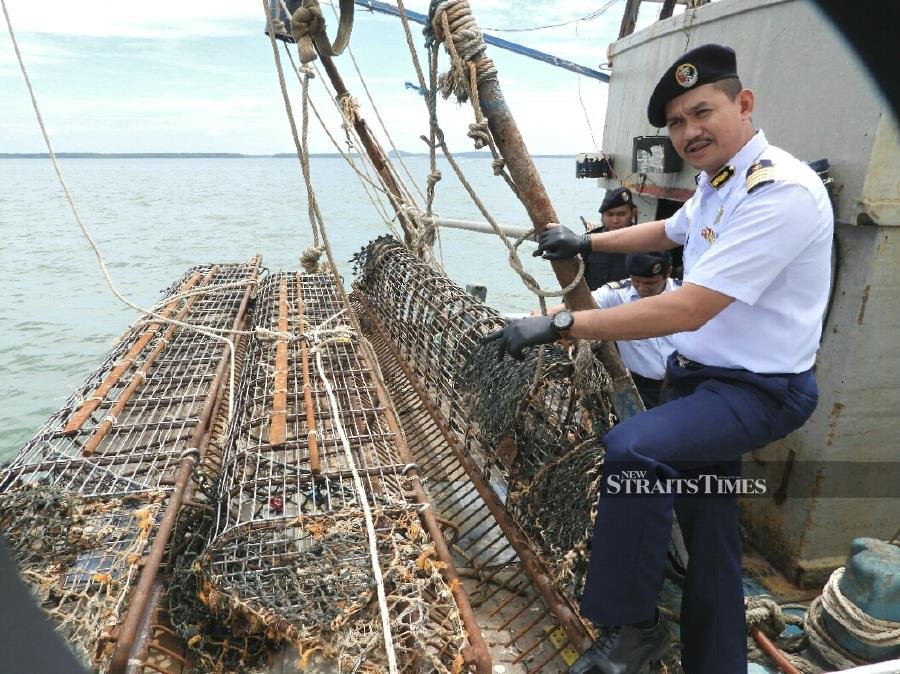 SANDAKAN: Vietnamese fishermen have once again encroached into Malaysian waters, plundering marine resources using illegal tool near the Kinabatangan waters recently.
The latest arrest of six Vietnamese fishermen by the Malaysian Maritime Enforcement Agency (MMEA) took place on Nov 5, making it the fourth case in the district so far this year.
Several items, including one-tonne sea cucumbers amounting to RM285,000, were confiscated.
In the incident, district MMEA director Mohd Khairulanuar Abd Majid said enforcement patrol team detected a suspicious fishing boat at about 9pm and when approached, it sped up.
A 50-minute pursuit ensued before MMEA enforcement successfully intercepted and detained the boat at 15.5 nautical miles northwest of Kuala Kinabatangan Besar.
"Inspection was immediately carried out and there were six Vietnamese crewmembers, including a skipper, aged between 27 and 44.
"They also failed to show their valid identity and travel documents. We believe they entered Malaysian waters without permission to catch sea cucumbers," said Khairulanuar.
He added that they carried out the catch illegally using specially modified tool, which could potentially damage marine ecosystem especially coral reefs.
"This is the fourth case involving detention of Vietnamese fishing boat throughout this year in Sandakan. All cases target on sea cucumbers.
"We have also seized the boat, tools and one-tonne of sea cucumbers. The seized items amounting to RM285,000," he said, adding that the case is being investigated under the Immigration Act and Fisheries Act 1985.
November 8, 2019 @ 10:20am