Responsibility of every Malaysian to defend what country has achieved, says PM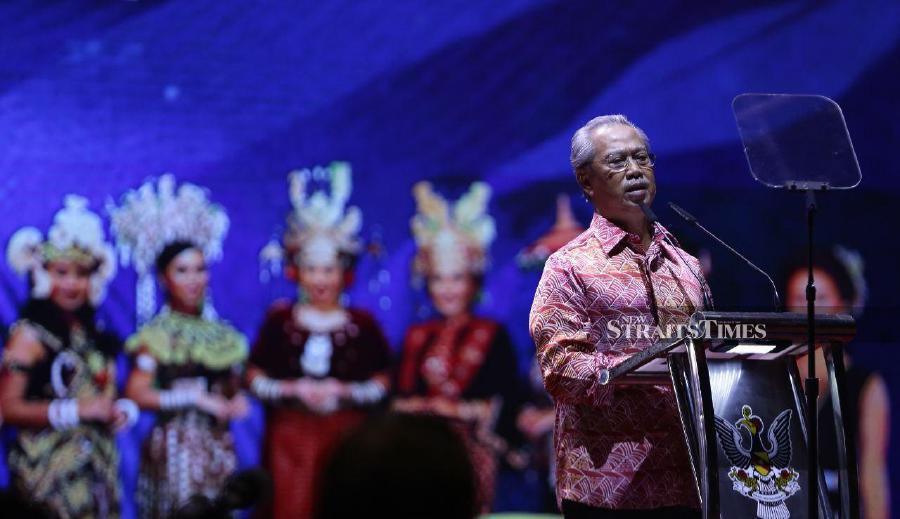 By New Straits Times September 16, 2020 @ 9:40pm
PRIME Minister Tan Sri Muhyiddin Yassin says the annual Malaysia Day celebration on Sept 16 is to remind the citizens of this country that the formation of Malaysia did not happen in the blink of an eye.
Speaking at the national level Malaysia Day celebration at the Sibu Indoor Stadium in Sibu, Sarawak tonight, Muhyiddin said the country was formed as a result of hardwork by the people and leaders back then who wanted to see a united and free country.
It is therefore the responsibility of all Malaysians who are loyal and love this country to continue defending the peace, harmony and development that we have achieved, he said.
Also present at the celebration tonight are former Sarawak chief minister Tun Abdul Taib Mahmud and current chief minister Datuk Abang Johari Abang Openg.
YOU MAY ALSO LIKE
Muhyiddin also called on Malaysians to fully embrace the meaning of Malaysia Day and for them to make Sept 16 a date for a renewal of the spirit of unity.
"The unity of our people, from various races, religions and regions, is the backbone of our strength as a successful nation.
"God willing, with strong unity and national integrity, this Malaysia we love will remain on the right path to reap even more successes in the future."