PM to announce loan moratorium extension, targeted bank assistance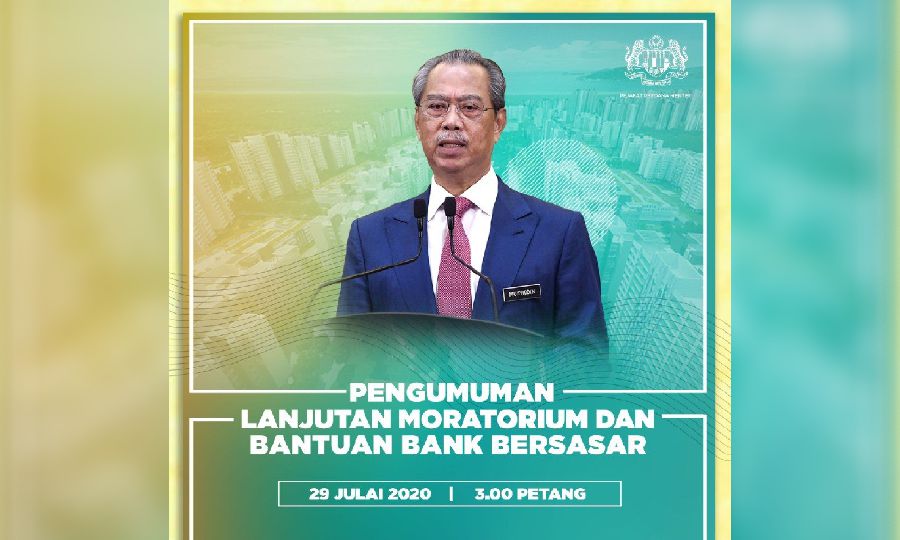 By Hana Naz Harun - July 29, 2020 @ 10:36am
KUALA LUMPUR: Prime Minister Tan Sri Muhyiddin Yassin will address the nation in a live telecast at 3pm today.
He is expected to announce an extension to the moratorium on loan repayments and targeted bank assistance.
The live telecast will be available on several local television networks, including RTM, Bernama TV, TV3, and Astro Awani.
On March 25, Muhyiddin announced a six-month moratorium, conversion of credit card balance to term loans and restructuring of corporate loans in an initiative estimated to be worth at least RM100 billion.
The moratorium, which will end on Sept 30, was introduced to ease the burden faced by the small and medium enterprises as well as individuals affected by the Covid-19 pandemic.