No new Covid-19 cases recorded at Jalan Othman market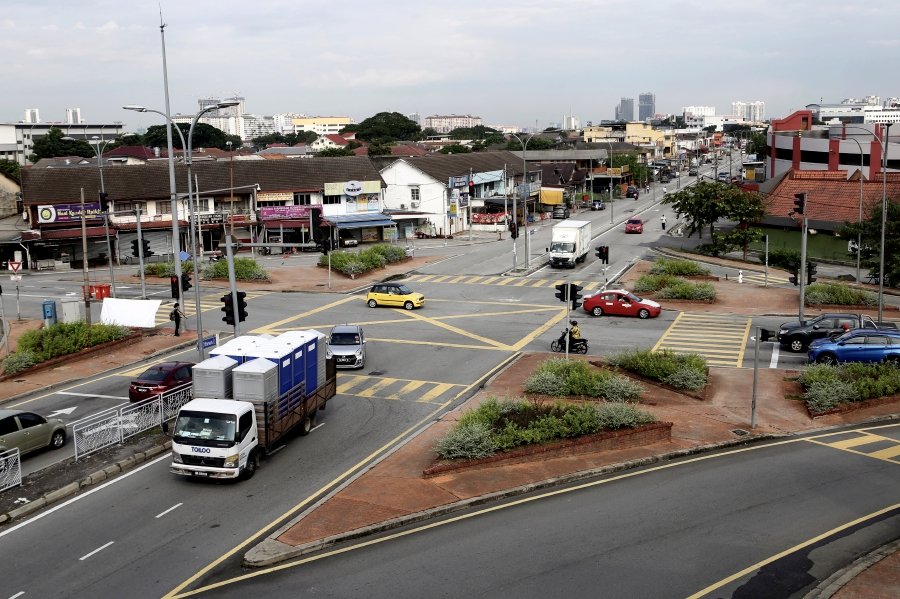 By Nuradzimmah Daim - May 21, 2020 @ 9:35pm
PUTRAJAYA: No new Covid-19 cases were recorded at the Jalan Othman market in Petaling Jaya, Selangor, which was placed under Enhanced Movement Control Order (EMCO).
Health director-general Datuk Dr Noor Hisham Abdullah said the EMCO which ended today, saw 28 cumulative cases, including two cases detected outside the EMCO area; and 21 of them were foreigners.
He said screenings and tests were carried out on traders and workers at 373 markets nationwide.
He said 40,986 people have been identified, with 31,671 samples tested (77.3 per cent), of which 266 (0.8 per cent) of them turned out positive.
He said Covid-19 infections were detected at 30 markets nationwide.
Meanwhile, no new cases were reported from the Seri Petaling tabligh cluster as of today.
He said 40,896 samples from the Seri Petaling Covid-19 cluster have been screened and tested so far, of which 3,347 (8.18 per cent) tested positive, involving five generations; and 33 deaths.
Meanwhile, 20,515 students and staff at 370 tahfiz schools and madrasah nationwide have been identified for screening, with 14,603 samples (or 68.3 per cent) having been tested, and 660 (or 4.5 per cent) returning positive.
He said 96 of the positive cases (14.5 per cent) have shown Covid-19 symptoms, while 564 others (85.5 per cent) were asymptomatic.
He said Covid-19 screenings were also conducted at 182 care centres for the elderly, with 7,498 people were identified as of today.
"A total of 6,702 (89.4 per cent) were taken, with 18 (0.3 per cent) positive cases detected. Covid-19 positive cases were detected at 15 care centres (8.2 per cent)."
He also said that 38,512 Malaysians who had returned from abroad had been placed under the mandatory 14-day quarantine period.
"Of the total, 30,595 had completed the 14-day quarantine, with 405 positive cases being detected, including three new cases of Malaysians who had returned from Egypt (two) and Indonesia."
He said there were currently four Covid-19 active clusters, Bukit Jalil immigration depot (34 new cases; 35 cumulative cases), Kajang (two new cases, five in total), Pesantren (1 new case, 232 in total), Sendayan (one new case, 112 in total) and Chow Kit market (one new case, 89 in total).
There were no new cases recorded at 28 other clusters.
Dr Noor Hisham said Malaysia's Covid-19 laboratory capacity stands at 27,573, with 27,998 samples (102 per cent) tested at 45 laboratories on Wednesday.
A total of 27,198 foreigners have been tested so far, with 1,367 (5 per cent) positive cases.
A total of 429 foreigners (31.4 per cent) are still being treated, including three in Intensive Care Unit, and four deaths reported.