Malaysia's investment landscape, capital market well-backed despite MCO and state of emergency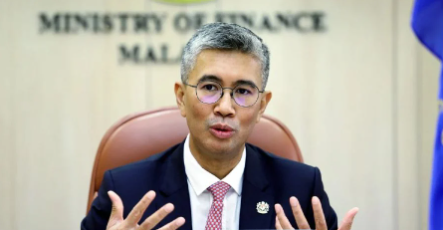 By Azanis Shahila Aman - January 12, 2021 @ 6:29pm
KUALA LUMPUR: The Malaysian capital markets will remain open to support and facilitate fundraising, trading and investment, with all regulatory functions in place throughout the Movement Control Order (MCO) and the Emergency Ordinance period, said Finance Minister Tengku Datuk Seri Zafrul Tengku Abdul Aziz.
Tengku Zafrul assured Malaysians and investors that the administration had always been facilitated by a well-regulated financial system, including the capital and financial markets.
"The continued operations of the capital market are important to support the resilience and recovery of the Malaysian economy, as well as help investors manage their risks and opportunities during this period," he said in a statement today.
Tengku Zafrul said there were proper market management measures in place to manage volatility in the capital market.He said the Securities Commission and Bursa Malaysia would continue to monitor the ongoing developments to proactively manage and mitigate risks in the marketplace, and would introduce additional precautionary measures, as appropriate.
"I would also like to highlight that Malaysia has a resilient capital market ecosystem, supported by ample liquidity. Clearing funds, margins and deposits arrangements are also in place to manage clearing and settlement risks."
In terms of financial intermediation and payment systems, he said the operations of financial institutions and financial markets would continue as usual, with services remaining available and accessible to borrowers.
Tengku Zafrul said Bank Negara Malaysia would continue to actively monitor conditions in the financial markets to ensure that there was sufficient liquidity in the foreign exchange, bond and money markets; and that market conditions remained orderly.
"Malaysia's banking system buffers and sound risk management practices are able to mitigate the impact of any potential deterioration on credit quality and continue to support lending by banks to the economy during the duration of this Emergency Ordinance and various forms of MCO implementation," he said.
The government. he said, would continue to roll out the measures in 2021 Budget to firmly place Malaysia on its recovery path in 2021.
"More importantly, there is sufficient domestic liquidity to support any additional fiscal stimulus to support lives, livelihoods and businesses, if necessary.
"In fact, the Ministry of Finance has begun considering various measures to support the rakyat and businesses during this period. We will not compromise on the rakyat and businesses' well-being," he added.