Malaysia's first commodities e-commerce trading platform launched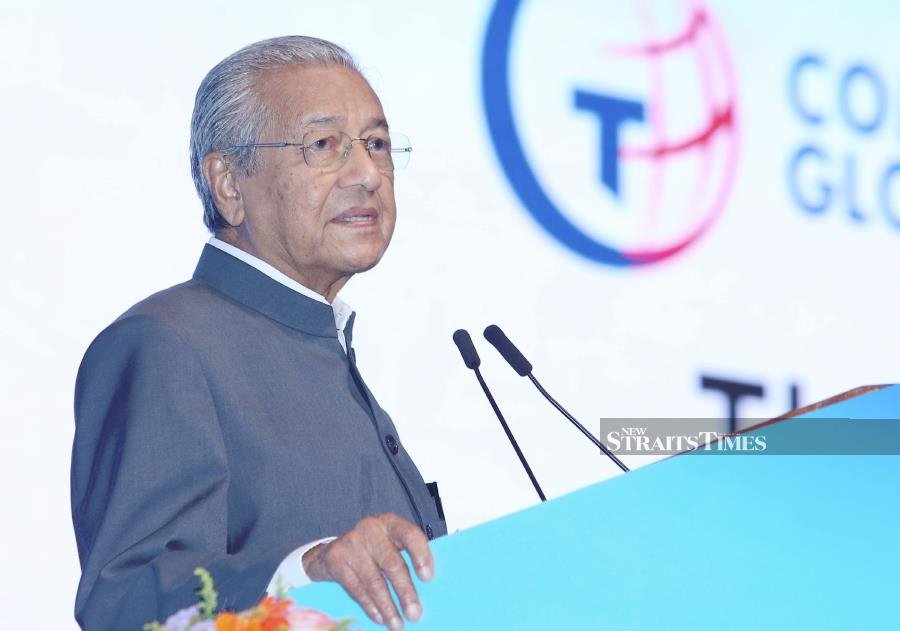 PUTRAJAYA: Malaysia today launched its first commodities e-commerce trading platform operated by a Malaysian company — Commodities Global Trade Sdn Bhd (CGTSB).
Prime Minister Tun Dr Mahathir Mohamad said CGTSB held exclusive rights under the Bohai Commodity Exchange (BOCE) of China.
"These rights primarily allows Commodities Global Trade to cater for the whole Asean market while making Malaysia the new gateway for Asean venturing into the China market.
"Putrajaya is now one of the six global offices operating outside China, apart from the US, Canada, New Zealand, Ukraine and Australia.
"Effectively, it makes Putrajaya the new hub for e-commerce trade for the region," he said at the launch of the e-commerce platform BOCE Malaysia/Asean.
The prime minister said China was Malaysia's largest trading partner and had been so for 10 consecutive years.
Last year, Dr Mahathir said, Malaysia's trade with China rose by 8.1 per cent valued at RM313.81 billion.
"Trade volume with China alone makes up 16.7 per cent of Malaysia's total trade. During the corresponding period, exports to China expanded by 10.3 per cent to RM138.88 billion, mostly a result of higher exports of chemicals and chemical products, engineering and electrical products, liquid natural gas (LNG), metal, optical and scientific equipment, transport equipment and processed food."
China, added Dr Mahathir, remained Malaysia's largest import source, accounting for 19.9 per cent share of total imports last year.
Imports from China rose by 6.4 per cent to RM174.93 billion, aided by higher imports of electrical and engineering products, manufactured products of metal and chemicals as well as transport equipment.
"All these statistics underscores the importance of today's launch which should propel the commerce between two countries to greater heights."
Dr Mahathir also said the National E-Commerce Council (NeCC) was established to double Malaysia's e-commerce growth rate and reach a gross domestic product contribution of RM211 billion by next year.
"Therefore, the government would encourage more agencies, both private and government-owned, to work with Commodities Global Trade to take full advantage of the platform's capabilities and to boost the development of e-commerce ecosystem and ensure the national agenda is met."
Digital economy, Dr Mahathir said, would not only benefit start-up companies, but also existing export-ready companies wanting to jump into digital inclusion.
With the establishment of e-commerce platforms backed by the government, cross-border trade is safer, more efficient and effective for businesses, he said.
Dr Mahathir said the free trade agreements (FTA) which the government had signed could help companies to export.
At the Asean level, he said Malaysia had six regional FTAs with Asean Free Trade Agreement (AFTA) — China, Korea, Japan, Australia, New Zealand and India.
"Ultimately, it all boils down to product availability 'anytime-anywhere', at a competitive cost. Continuously evolving online and offline consumer demands will encourage growth in the expectations on supply chain execution.
"Delivery times are getting ever-shorter, with same-day and even one-hour services on the rise."
The old ways of producing, warehousing and delivering products were obsolete, said Dr Mahathir.
He said automation, robotics and drones were becoming the backbone of logistics, artificial intelligence and digitally enabled manufacturing, distribution and warehousing platforms.
"This new government will be a year old in a few days. The government's goal is clearly outlined — to make Malaysia a developed nation with good environmental and social protection policies, economic inclusion and harmony."