Malaysia's auto sector on right track towards electrification despite lagging behind Asian peers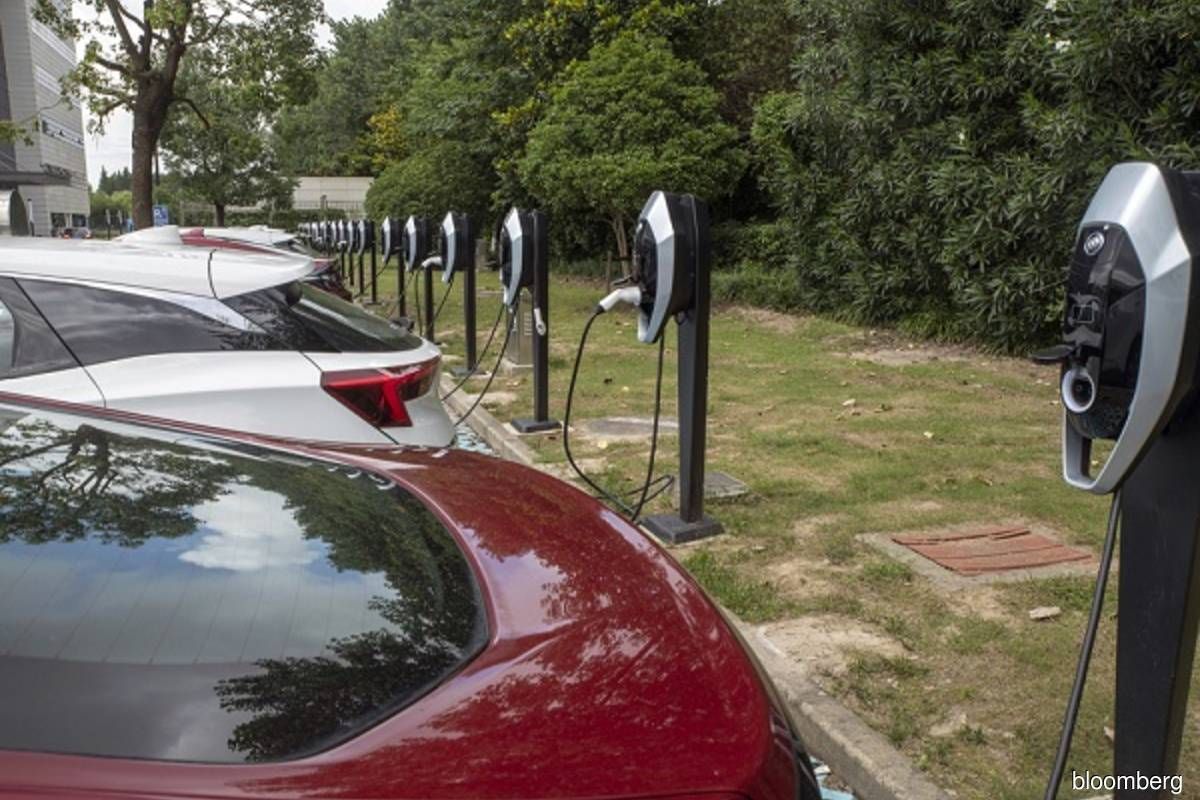 Malaysia is still on the right track in the transformation of its automotive industry towards electrification, despite having a slow start and lagging behind its Asian peers, said iFast Capital's research unit.
iFast Capital 的研究部门表示,尽管起步缓慢且落后于亚洲同行,但马来西亚在汽车行业向电气化转型方面仍处于正确的轨道上。
It said the local electric vehicle (EV) industry is well-placed for further development due to strong input industries that are needed for EV production.
它表示,由于电动汽车生产需要强大的投入产业,当地电动汽车(EV)产业为进一步发展做好了准备。
"Malaysia has strong input industry with many local companies playing a part in the global EV supply chain, such as semiconductors, battery assembly and copper wire manufacturing.
"马来西亚拥有强大的投入产业,许多本地公司在全球电动汽车供应链中发挥着重要作用,例如半导体、电池组装和铜线制造。
"With all of the supportive policy measures in line, we believe that the electric vehicle market in Malaysia will experience exponential growth," iFast said in a note on 22nd September.
"随着所有支持性政策措施的出台,我们相信马来西亚的电动汽车市场将经历指数级增长,"iFast 在9 月 22 日的一份报告中表示。
Although the EV industry has experienced a tremendous rise in terms of sales volume and market share in the past few years, the firm said there is still a lot of market share left to capture, "especially in the emerging markets, where EV penetration rate is lower due to fewer available models and expensive".
尽管电动汽车行业在过去几年的销量和市场份额都经历了巨大的增长,但该公司表示仍有大量市场份额有待占领,"尤其是在电动汽车普及率较高的新兴市场。由于可用型号较少且价格昂贵,因此价格较低"。
In addition, iFast said the lack of widely accessible charging infrastructure and weaker regulatory push also contribute to slower market uptake in emerging markets.
此外,iFast 表示,缺乏可广泛使用的充电基础设施和监管力度较弱也导致新兴市场的市场吸收放缓。
"Therefore, we believe that the decreasing EV prices due to economies of scale and increasing driving ranges in future years, as well as the installation of more charging stations, will boost the EV industry in the emerging markets," it said.
"因此,我们认为,未来几年由于规模经济和行驶里程增加而导致电动汽车价格下降,以及安装更多充电站,将推动新兴市场的电动汽车行业发展,"它表示。
iFast highlighted eight EV-related stocks in Malaysia, namely Greatech Technology Bhd, D&O Green Technologies Bhd, Pestech International Bhd, Malaysian Pacific Industries Bhd, Pentamaster Corp Bhd, Genetec Technology Bhd and KESM Industries Bhd.
iFast 重点介绍了马来西亚的八只电动汽车相关股票,即 Greatech Technology Bhd、D&O Green Technologies Bhd、Pestech International Bhd、Malaysian Pacific Industries Bhd、Pentamaster Corp Bhd、Genetec Technology Bhd 和 KESM Industries Bhd。
"Overall, we are positive on the global EV market and the valuations are attractive," it said.
"总体而言,我们对全球电动汽车市场持乐观态度,估值具有吸引力,"它表示。