Japan to take lead in rule making for digital trade: PM Suga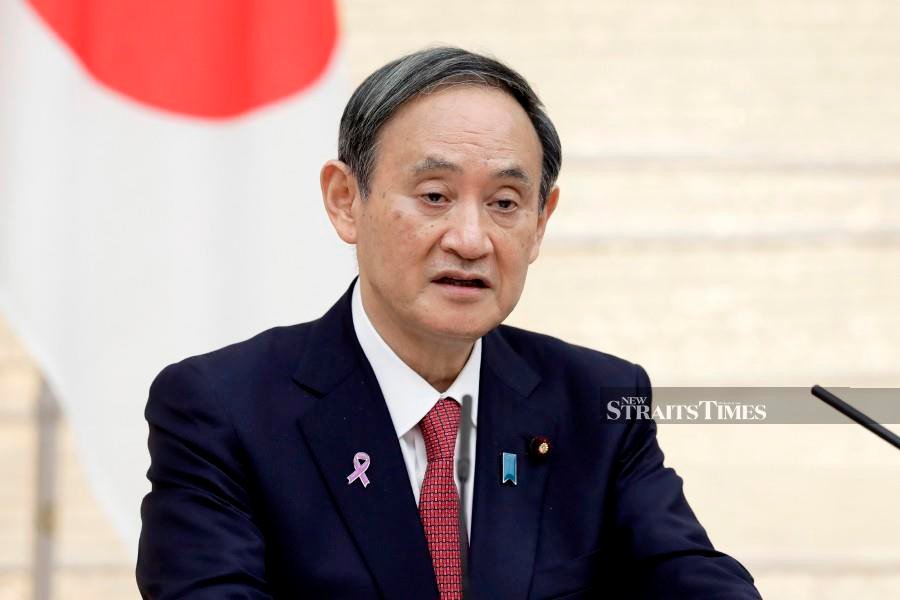 By Farah Adilla
November 20, 2020 @ 12:34pm
KUALA LUMPUR: Japan will take the lead in international rule-making related to digital trade, including in the World Trade Organization's (WTO) e-commerce negotiations that Japan co-chairs.
Japan Prime Minister Yoshihide Suga said amidst a risk of inward looking temptations in the face of the slump of the global economy, making rules for a free and fair global economy is critically important.
"While continuing to promote WTO reform, Japan will aspire for the Free Trade Area of the Asia Pacific (FTAAP) through the early conclusion of the Regional Comprehensive Economic Partnership (RCEP) agreement and the steady implementation and expansion of the Comprehensive and Progressive Agreement for Trans-Pacific Partnership (CPTPP) as next year's chair.
"APEC is a crucial framework promoting the liberalisation of trade and investment and the strengthening of connectivity in accordance with international rules within the Asia Pacific region," he said at APEC CEO Dialogues Malaysia 2020 today.
Suga said according to recent APEC Business Advisory Council's (ABAC) report to APEC Economic Leader reinforced his view that digital transformation and innovation will be the key to economic prosperity in this region.
He said Japan will together with APEC, aim to realise a sustainable economy and society that is resilient against all kinds of crises, where all people flourish and reap the benefit of economic growth.
"A free and open Indo-Pacific will be the cornerstone for the prosperity of this region and Japan intends to take leadership role in making that a reality.
"We will further deepen our cooperation with you in the business sector and contribute rigorously to the efforts of APEC," he said.
Suga said as Covid-19 pandemic has brought to light vulnerabilities in supply chains, Japan will press forward with enhancing the resilience of supply chains by promoting the diversification of Japanese companies' overseas production bases, utilising digital technologies, and helping qulaity infrastructure to spread and take root.
"Resumption of cross border travel is also indispensable for economic recovery.
"Japan will resume global economic activities while thoroughly implementing preventive measures against infection.
"At the same time, we welcome finance sector professional from overseas aiming to be financial centre for Asia and even a global financial centre," he said.