Expert says substandard masks lack proper filtration against Covid-19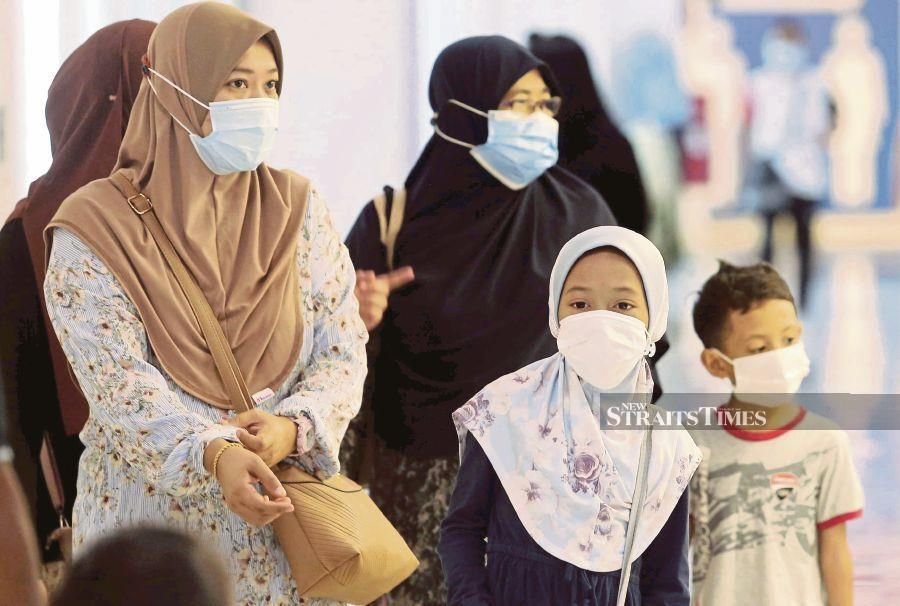 By Dawn Chan - September 18, 2020 @ 11:01am
KUALA LUMPUR: Wearing face masks that do not meet quality standards set by the authorities may be a pointless exercise as they do little to protect users from potential Covid-19 transmission.
Epidemiologist and biostatistician Associate Professor Dr Malina Osman said users risked being infected with the virus due to the absence of proper filtration, a key part of the medical device.
"Substandard medical face masks expose users to Covid-19 as they may allow for viral particle penetration. Substandard face masks may be made from materials that are unsuitable to our skin and cause skin allergy.
"The ear loop may be easily detached and the inconsistency of its length may be uncomfortable to the wearer. This renders such face masks as non-compliant," she told the New Straits Times.
Malina, who is from Universiti Putra Malaysia, was commenting on the Domestic Trade and Consumer Affairs Ministry's discovery of substandard quality three-ply face masks, which are sold from as low as 50 sen each.
Deputy Minister Datuk Rosol Wahid had on Wednesday said checks showed that the face masks were made from dubious materials.
He added that these masks were dusty and could adversely affect the health of users.
Rosol said the face masks were being analysed by the Chemistry Department to determine their quality.
He added that the government might introduce regulation to ensure that only face masks that met certain standards be allowed to be sold in the market.
Meanwhile, Malina recommended the public to wear three-ply surgical masks.
"Such a face mask has three layers — the outer layer is waterproof, the middle layer acts as a filter while the inner layer is water-absorbent.
"However, for those who are not dealing with the public, a two-ply mask or any fabric mask will be adequate, provided that it is hygienic and dry. The wearing of face masks should always be accompanied by good hand hygiene," she said.
Echoing Malina was fellow epidemiologist and biostatistician Associate Professor Dr Hayati Kadir Shahar, who said those who used substandard face masks were at risk of being exposed to not only Covid-19 but other infectious airborne diseases.
"The situation is compounded if one is in proximity to a positive Covid-19 case and an asymptomatic person. The dangers posed by the exposure are the same. This is because the substandard face masks may not be able to filter the virus compared with the genuine ones, which are highly durable and capable of blocking harmful particles," she said.
Meanwhile, Malaysian Public Health Medicine Specialist Association president Datuk Dr Zainal Ariffin Omar said the authorities must act fast to remove the substandard face masks from the market as they were not only hazardous but could contribute to the further rise of Covid-19 cases.
"Substandard face masks do nothing but provide a false sense of security and protection as they are ineffective."
Meanwhile, Malaysian Pharmaceutical Society president Amrahi Buang called on the government to come up with guidelines to ensure the quality of face masks in the market were met.
"It is time the guidelines are produced, and a body, such as the Medical Device Authority, enforce them so that Malaysians will not be forced to use substandard face masks.
"When the guidelines are in place, only then will we have a certain standard to monitor it (distribution of face masks) otherwise it is a 'free for all' market," he said, adding that medical grade-masks had a 95 per cent and above filtration compared with merely 65 to 80 per cent for non-medical grades.