Earnings push for Bursa's top 30 with Supermax inclusion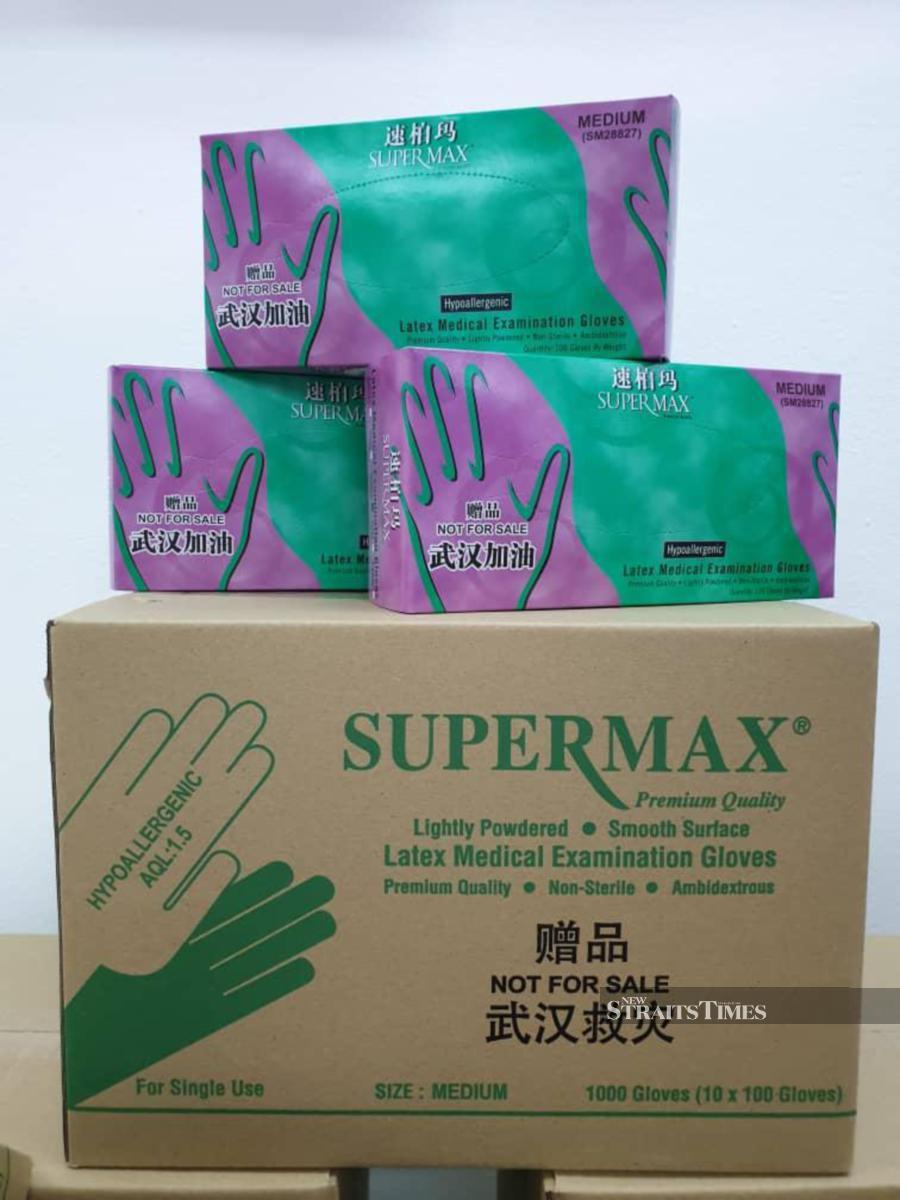 By Farah Adilla - November 26, 2020 @ 11:46am
KUALA LUMPUR: Earnings per share (EPS) of the top 30 companies making up Bursa Malaysia's benchmark index is set to rise with the potential inclusion of Supermax Corp Bhd next month, analysts said.
Supermax is expected to be added in when FTSE Russell announces the results of its upcoming semi-annual review of the FTSE Bursa Malaysia Index Series next week.
The decision was based on Bursa's November 23 closing data, analysts said, adding that details of the review outcome would be available after the close of business on December 3.
Supermax is set to edge out KLCC Stapled Group, which is the smallest market-capitalised constituent of the index.
The glove manufacturer, which was Bursa's 22nd largest by market capitalisation on Monday, cleared the threshold of 25th as a condition for entry.
The ground rules state that a non-component stock will be included if it has risen to 25th position or higher by full market value on cut-off date which was November 23.
Kenanga Research said the changes would see the rubber glove sector's weight increase from 11.7 per cent currently to about 14.3 per cent.
With the latest expected changes, the rubber gloves sector will be represented by three constituents namely Top Glove Corp Bhd, Hartalega Holdings Bhd and Supermax.
The firm said Supermax would present an upside to the benchmark's financial year 2021 EPS.
Supermax's estimated net profit for 2021 of RM2.5 billion (EPS: 92.3 sen) exceeds KLCC's estimated RM669 million (EPS: 37.1 sen).
"Based on Supermax's represented index shares of 1.62 billion at RM8.16 versus KLCC's 442.85 million at RM7.71, we estimate that Supermax would be coming in at around 2.6 per cent weight versus KLCC exiting at 0.68 per cent weight.
"And as Supermax's entry will be represented with a higher number of shares compared to KLCC's, it is highly likely that the estimate FBM KLCI EPS for financial year 2021 will be enhanced as a result by about 2.4 per cent," it said.
Kenanga Research has kept its financial year 2021 EPS estimate for FBM KLCI at 95.5 sen for now pending the conclusion of the third quarter (Q3) of 2020 earnings season early next week.
The firm expects all 135 stocks under its coverage to remain status quo.
CGS-CIMB analyst Ivy Ng Lee Fang and Nagulan Ravi said a quick tally of 60 corporates under the firm's coverage that had reported their results this quarter revealed that 37 per cent posted results that were above expectations. This was against 25 per cent recorded in Q2 2020.
They said the Q3 2020 results season had so far been encouraging as most companies' earnings rebounded following the reopening of the economy post-Movement Control Order (MCO) in Q2.
Ng and Nagulan said companies in rubber gloves, electronics manufacturing services and petrochemical sectors had shown better-than-expected results.
However, they said it might be too early to conclude as 54 per cent or 70 companies under its coverage had not yet reported and would do so over the next six trading days.
"Earnings may decline sequentially in Q4 following the introduction of restricted MCO due to record new Covid-19 cases, which have led to lower consumer spending," they said.
CGS-CIMB has retained its end-2020 FBM KLCI target of 1,520 points, pending the completion of the results season.