Dewan Rakyat sitting today will not end until 2021 Budget voted on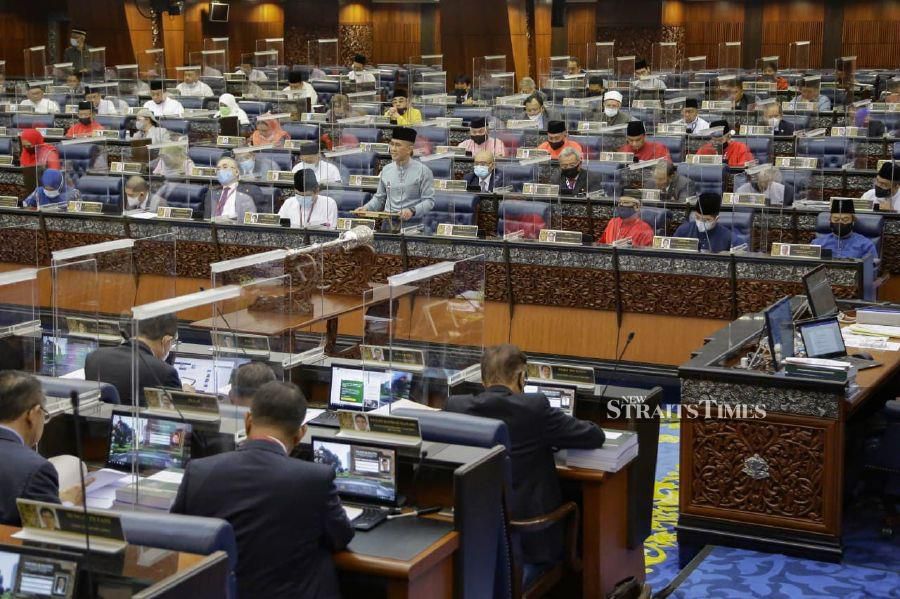 By New Straits Times - November 26, 2020 @ 11:29am
KUALA LUMPUR: Today's Dewan Rakyat sitting will not end until the 2021 Budget is voted on at the policy level.
Voting for the Supply Bill 2021 will be conducted after the nine remaining ministries finish their winding up speeches and debates.
The motion to extend the sitting today was moved by Minister in the Prime Minister's Department, Datuk Takiyuddin Hassan, in accordance with the Dewan Rakyat's Standing Order 12(1) before the Ministers' Question Time began.
"Under Standing Order 12(1), I move to propose that today's sitting does not end until all ministries finish debates at the policy stage of the Supply Bill 2021, and read for a second time," he said in Parliament, today.
The nine ministries are the National Unity Ministry; Agriculture and Food Industries Ministry; Foreign Ministry; Health Ministry; and the Domestic Trade and Consumer Affairs Ministry.
Also winding up their debates today are the Entrepreneur Development and Cooperatives Ministry; Tourism, Arts and Culture Ministry; Plantation Industries and Commodities Ministry; and the Finance Ministry.
The 2021 Budget is Perikatan National's first finance bill since taking over the federal administration last March.
Initially, the date for the end of ministerial replies at the policy stage on Parliament's calendar was Nov 23. This was moved to Nov 25 and then again to Nov 26.
As per normal practice, the Dewan Rakyat session will not end before 5.30pm, although there have been times in the past when a sitting went on past midnight.
While most Members of Parliament have expressed willingness to heed the King's advice to support the 2021 Budget, speculation is rife that there could be a surprise at the eleventh hour from MPs who may conspire to go against party lines.
The RM322.5 billion 2021 Budget was tabled in the Dewan Rakyat by Finance Minister Tengku Datuk Seri Zafrul Abdul Aziz on Nov 6.