Food vendors go online during CMCO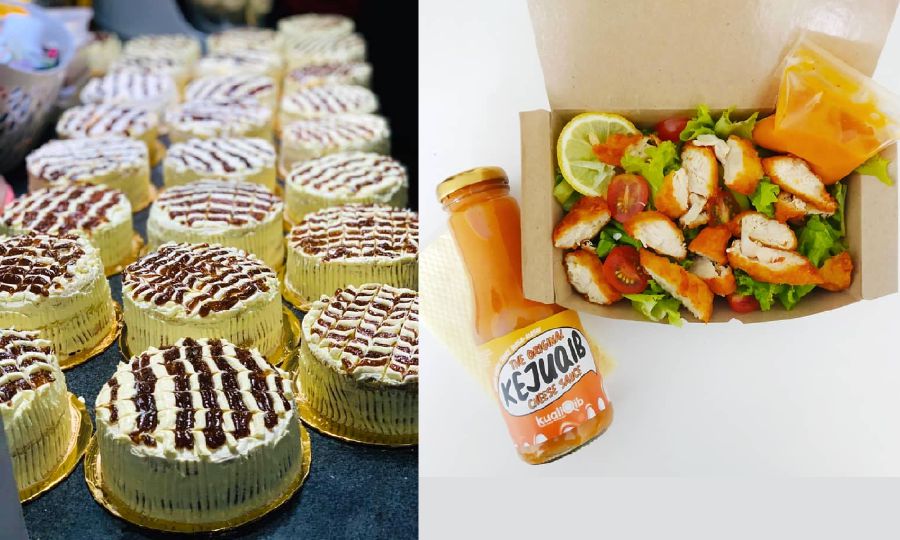 October 16, 2020 @ 10:00am
KUALA LUMPUR: Business operators are seeing a drop in customers on the second day of the Conditional Movement Control Order (CMCO), but they are better prepared this time as they are going online to boost sales.
Baker Nur Lela Zulkifli, 31, who started her business from home early this year, had put in place contingency plans when Covid-19 cases started to spike again.
The Delicious Decisions founder said she had been building her business using social media platforms, including Facebook and Instagram, to promote her products and this proved to be a right move because she was better prepared to face another round of restricted movement order.
"Under this CMCO, businesses based from home like mine can still carry on as long we adhere to the standard operating procedures (SOP).
"People are more comfortable now using social media to place their orders during the CMCO, and sales have risen significantly.
"Many prefer to order their cakes online instead of going out to bakery shops," she told the New Straits Times.
Nur Lela said she did not have to stock up on baking ingredients because the suppliers had assured her that there would be enough supply.
To manage orders, the mother of one said she had asked her customers to place their orders a day in advance.
Since the start of the CMCO, Muhammad Naquib Kamarulzzaman, 31, the founder of KualiQib, had engaged dropship agents to boost the sales of his cheese sauce in the country.
"Things were tough during the previous restricted movement orders as I was not ready. This time, Alhamdulillah, sales have been increasing.
"I am also planning to register as Foodpanda or Grabfood merchant to reach more customers for our food business.
"This is on top of engaging drop-shippers for our cheese sauce sold in Perak, Negri Sembilan, Johor, and in eastern Selangor (Gombak, Ampang, Puchong and nearby areas)."
Naquib said his food business might be slightly affected as more people opted to work from home during the CMCO.
"Nonetheless, regular customers are still placing their orders," he said, adding that he had benefited from Bantuan Prihatin Nasional 2.0.
He said he and his wife were better prepared for another CMCO by shifting their business model from selling their food using a food wagon in Kuala Lumpur to a home-based business in Puncak Alam.
"The food wagon remains stationary since all events have been put on hold due to the pandemic."
Naquib said: "In Islam, there's a saying that embarking on a hijrah, or moving to new place, will broaden one's sustenance."
He said he had not rushed to stock up on supplies since the National Security Council's SOP had stated that people could go out to buy necessities.
Muhammad Nur Afif Zamri, 21, who sells noodles with gravy, agreed with Naquib and Nur Lela's views on the benefits of using digital platforms.
Afif remained positive as he continued to operate his four-year-old business as usual via online.
"Now I expand my business by providing delivery services for my frozen mee berkuah (gravy noodles) in Shah Alam.
"I am even looking at selling only the noodle paste so that people can use it when they cook at home."