LIMKOKWING MBA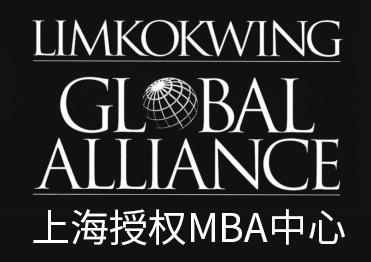 LIMKOKWING MBA
Valid Till
31st December 2020
中国马来西亚商会-林国荣创意科技大学上海授权MBA中心
MayCham China—Limkokwing University of Creative Technolog
Shanghai Authorised MBA Centre
作为马来西亚最优秀的国际化大学,林国荣创意科技大学坚信能激发全球青年的潜力,在全球三大洲为学生设计了充满创意的环境激发他们去探索这个世界。而林国荣创意科技大学的MBA的课程则能更大限度的提升他们的核心竞争力,并去影响和改建这个世界。
Recognised as Malaysia's Most Globalised University, Limkokwing strongly believes in the potential of a globally empowered youth. With presence in three continents around the globe, Limkokwing designs an environment that gives students the space to explore and experiment with their creative ideas. MBA Programmes such as the Global University Campus provide students the opportunities to develop their core competencies that will allow them to create a positive impact in the world.
商会优惠说明:
通过中国马来西亚商会报名参加林国荣创意科技大学上海MBA课程,可以享受10%的折扣价格。
Discount:
The Institute agrees to provide a discount of 10% off for the MBA programme of Limkokwing University of Creative Technology to the active members of MayCham China who participate in the above-mentioned MBA programme in Shanghai.
MBA专业方向(MBA Programs):
综合管理General Management,金融与银行业Banking and Finance
学习时间(learning cycle):
1年(year)
核心课程(Course):
国际商务环境(The International Business Environment in Today's World)、营销理论,实战和战略应用(Marketing Principles, Practices and Strategy Applications)、信息管理(Managing Information)、组织变化管理(Managing Change in Organization)、营销策略与传播(Marketing Strategies and Communications)、公司财务战略(Corporate Finance Strategy)、人力资源管理与经营绩效(HRM and Business Performance)、毕业作业(Project)
林国荣创意科技大学上海授权MBA中心:
地址:上海市中山西路2230号2号楼12楼
电话:021-24266936
Limkokwing University of Creative Technology —Shanghai Authorised MBA Centre
Address:2230 Zhongshan West Road, Block 2,12F, Shanghai
Tel: 021-24266936     Mail: apply@linkokwing.vip 
网址:http://www.limkokwing.vip   联系邮箱:apply@limkokwing.vip  联系电话:021-24266936